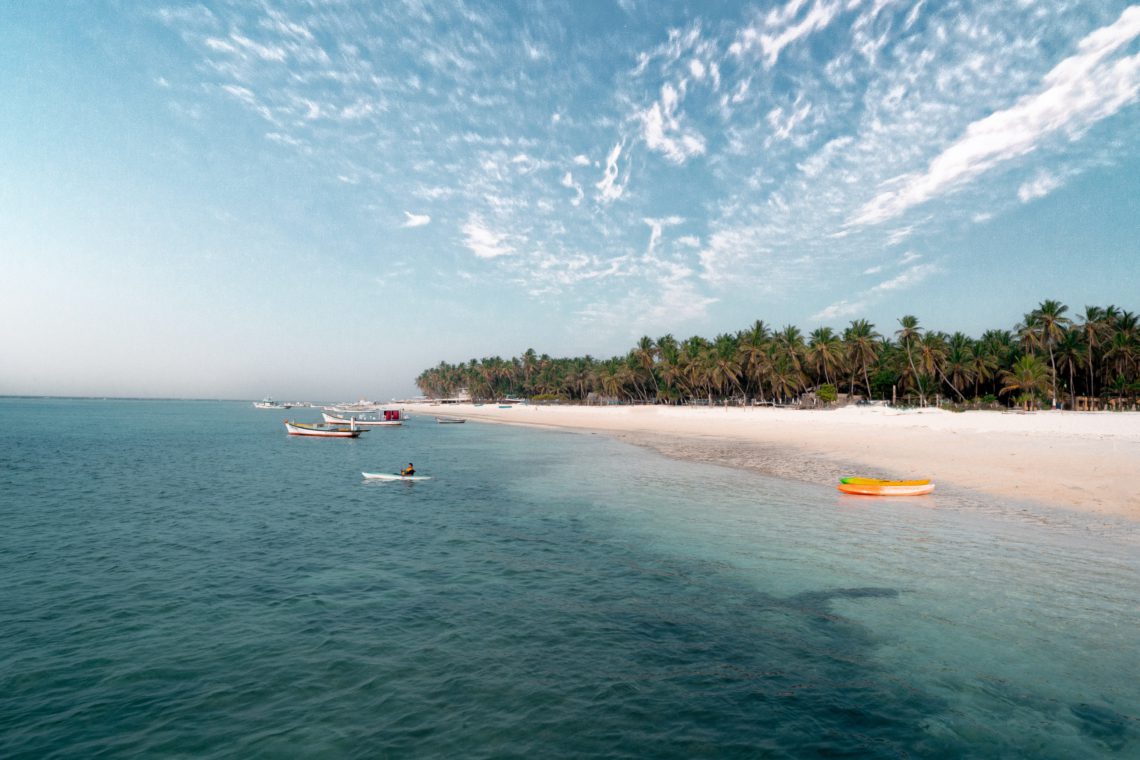 Plan Your Perfect Island Adventure in Lakshadweep
Situated just off the coast of Kerala, Lakshadweep is an archipelago comprising 36 magnificent islands. With lush greenery, pristine beaches and deep blue waters as far as the eye can see, it's a little slice of heaven that has a lot to offer. While only 10 of them are inhabited and accessible to tourists, Lakshadweep's islands have no shortage of excitement and adventure. From water sports and exquisite meals to local shopping, the opportunities for exploration are endless.
When you sail with Cordelia Cruises and visit Lakshadweep, you can opt for a shore excursion and spend your day at the iconic Agatti island; discovering many local traditions and enjoying a variety of adventurous activities:
Nature & Discovery
To start things off on a high note, you'll arrive at Agatti island via a fun tender boat ride, soaking in the early morning sunshine and breathing in the refreshing sea breeze. Upon settling in, you are treated to a beautiful Cultural Dance programme by the locals, showcasing traditional dances such as Kolkali and Parichakali.
For those who wish to witness the island in all its glory, we also offer a leisurely private Lakshadweep tour by car, allowing you to capture a glimpse of the neighbouring islands and learn all about this beautiful union territory. from its local customs to its vibrant history. The island has an abundance of greenery, making this ride a pleasing and leisurely experience.
Food & Fun
Seafood lovers are in for a treat! From octopus fry to fish tikka, the delicacies found at Agatti island are nothing less than spectacular, especially when paired with the iconic Malabar parotta, a tourist favourite. Vegetarian delicacies include south Indian items such as idli, aviyal, and dosa. Lakshadweep cuisine derives its inspiration from the Malabar cuisine of Kerala, ingredients such as coconut oil and curry leaves are fairly common.
Once you complete having the meal of a lifetime, you can spend your afternoon enjoying a casual stroll about the beach, or pay a visit to the local shops nearby. Shopping at Agatti island is a fun and light-hearted experience, from souvenirs to clothing and local food items, there's no shortage of things to purchase.
Water Activities
Now for the fun part! Agatti island is famous for its numerous water activities. For starters, there's kayaking, a great choice for adventure enthusiasts. One can also choose to go snorkelling and explore the wonderful aquatic life that resides in the shallow waters. Families with little kids can opt for a bouncy banana boat ride on the waves and witness the glorious wonders of the Laccadive sea in a glass-bottom boat.
The most unique option on our list of activities is Discover Scuba Diving, where guests such as yourself can foray deep into the ocean and discover the endless coral reefs that surround the island. Each diver is accompanied by a PADI-certified trainer. It's a peaceful and mesmerising experience that you will cherish for a lifetime.
The name Lakshadweep has been derived from Sanskrit, meaning 'one hundred thousand islands. Picturesque, remote, and abundant with adventure. It's a cruise destination truly worthy of its name. At Cordelia Cruises, we offer 3-night, 4-night, and 5-night sailings, where you can discover the beauty of Lakshadweep. Our majestic cruise liner, The Empress, offers a variety of activities for the entire family, fine dining options, lavish accommodations, and endless entertainment options.
To learn more about Agatti island and plan a Lakshadweep tour with Cordelia Cruises, you can visit our website here. We look forward to sailing with you.