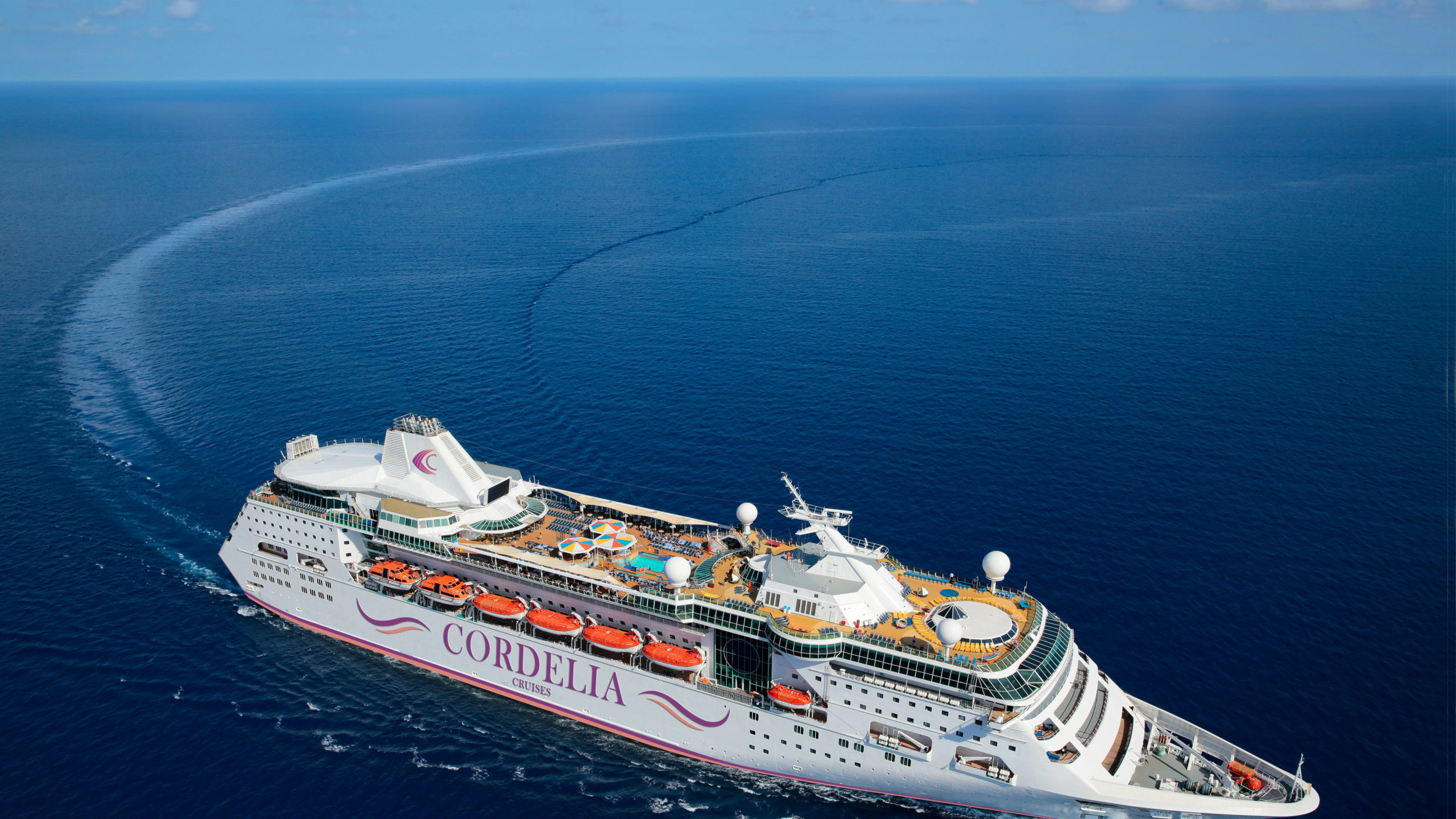 Myths Surrounding Cruising in India
The world of cruises is like no other; from ships the size of floating cities to elegant, sleek structures that glide through tranquil oceans and riverways. Yet there are a lot of presumptions about what a cruise experience is like. Whether you're on your maiden voyage or on your 25th sailing, we take a look at the most popular myths to bust them and offer the best suggestions & tips to get you the cruise holiday of your life.
Myth: A cruise puts health and safety at risk, especially given the current circumstances:
Reality: Believe us when we say that worldwide, cruise lines follow the strictest norms for health and safety regulations. Especially in the wake of the pandemic, these regulations have doubled. It is in a cruise line's best interest to ensure that passengers have a fantastic time, and evidently, that can only happen once passenger safety is guaranteed. Cordelia Cruises provides and enforces mandatory Covid testing to passengers upon embarkation, in addition to following stringent safety protocols in line with National & International Cruise Line Associations. The goal is to deliver premium holidays to passengers, despite the boundaries imposed on our redefined lifestyle.
Myth: Cruise holidays are just for the affluent
Reality: Cruise holidays are for everyone. Everything we offer, right from pricing, to special deals, to entertainment & dining, has been conceptualized keeping every kind of traveler in mind. Indian cruise tourism is not reserved solely for the elite. Domestic cruise holidays are a seamless way for Indian travelers of diverse economic backgrounds to enjoy a premium vacation.
Myth: Cruises cause seasickness and claustrophobia
Reality: Given the large size of today's cruise ships, seasickness is a very rare occurrence. Modern-day cruises are designed in a way that equips them to safely navigate rough seas as well.
Myth: Cruise Holidays are boring. There isn't much to do.
Reality: It seems to be a common misbelief that all you can do on a cruise trip is eat, drink, swim and gamble. This could not be further from the truth. While Casinos, bars, and elaborate swimming pools are quintessential parts of the cruise experience, there is so much more to do. For starters, cruises are a promising platform for all kinds of performers, which means passengers are exposed to some truly spectacular performances, right from Burlesque shows to Broadway productions. If you're into live music, or if you enjoy grooving to crisp electronic tunes, there's always an option that's in sync with how you like to party. Whether you want to keep up with your fitness routine or treat yourself to an indulgent day at the Spa, our onboard fitness club is fully equipped to satisfy your self-care needs. Cruise holidays are packed with activities designed for friends and family to enjoy, right from cozy outdoor movie screenings, to games night, to Karaoke, to dance lessons, to pool parties, the choices are ample.
Myth: A corporate retreat on a cruise is an impractical idea.
Reality: The goal of a corporate retreat is to get hard work done, encourage team building, celebrate professional growth, and showcase company credibility. Part of making decisions that gear your company towards success is planning a good corporate retreat. Instead of opting for the same old mundane event, why not take your leadership skills out onto the open seas? A cruise corporate retreat helps you curate your event exactly how you want it, right from the choice of venue to the equipment required, you'll have everything you need to maximize your retreat. Plus, the lack of network connectivity by virtue of being in the middle of the ocean does away with unnecessary distractions, and we think that's an added bonus.
Myth: Cruise food is boring.
Reality: If you're under the impression that cruise food consists of mass-produced spreads with no variety or quality, think again. There is always a diverse set of passengers that travel on cruise ships, each with their own dietary needs and preferences. The catering on a cruise line is committed to satisfying the culinary tastes of every passenger. Onboard Cordelia Cruises, you will find options from Oriental delights spanning the length of Japan to Malaysia, to the best of Indian favorites, to special Chef-curated gourmet meals. If you find yourself craving Indian street food in the middle of the ocean, we've got you covered.
Myth: You can't take your child along on a cruise vacation
If you think cruise holidays are vice-filled affairs full of gambling, alcohol and partying, and are a completely unfriendly environment for kids, you're wrong. Domestic Cruising in India promises to keep every member of the family entertained. Cordelia Cruises, India's premium cruise liner, includes specially designated entertainment areas for kids of all ages that feature gaming, foosball, movies, and lots more. There are also activities that cater to younger age groups as well as teenagers. For the little ones, there's a playpen with trained staff on standby to look after your child, and for teenagers, there's a hub that specializes in events curated for teenagers. So leave no man (or in this case, child) behind, and get ready to set sail.
Myth: Cruise Holidays are only for retired people who want a quiet holiday.
Reality: Cruise holidays are, without a doubt, a great way to escape the frantic pace of city life and instead experience the tranquil bliss of gliding through the ocean. That being said, cruises aren't just reserved for retired folks wanting some peace and quiet and are actually platforms for some of the best kind of entertainment. From specular live productions to trendy nightclubs, to world-class bars & lounges featuring live music and extensive selections of alcohol, cruise holidays are a repository of endless entertainment.
Myth: The accommodation on cruise ships is too small
Reality: Accommodation on cruise ships is designed to maximize comfort. Every room/suite is tastefully done up to ensure that guests are as comfortable as possible. Plus, with all of the available amenities, entertainment options, venues, and facilities, you are likely to spend very little time in your rooms and a lot more time outdoors.
Myth: You might miss out on your exercise regime on a cruise holiday
Reality: You don't need to worry about upsetting your workout routine as most cruises include state of art health clubs featuring a fully equipped Gym, multiple exercise classes such as Zoomba and aerobics, yoga classes, and much more. Plus, a refreshing jog across the pool deck with the ocean breeze keeping you company is always a good idea.
Myth: Cruise holidays aren't safe and chances of accidents are high.
Reality: Modern cruise ships have an excellent safety record and accidents are extremely rare. Between 2009 and 2016, the number of people going on cruises went up to 41% according to CLIA, while the number of operational incidents went down by 23%. Per billion passenger-miles, fatality rates on cruises were 00.05, compared to 8.87 on the US rail and 212.79 on motorcycles, making it one of the safest modes of transport there is.
Myth: Meal timings are limited on cruise ships
Reality: If you are under the impression that there are fixed timings for meals on board cruise ships, think again. While certain restaurants and coffee shops may have scheduled closing & opening timings (just like you would find at any hotel), there are a number of Food Pavilions and Kiosks open up until the wee hours of the night or even 24/7.